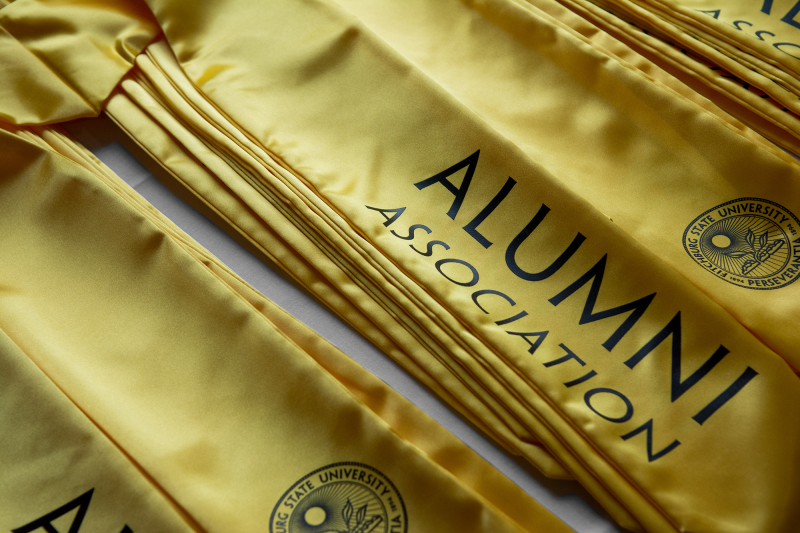 There are many ways to get involved.
From mentoring a student to making a gift or serving on the Alumni Association Board of Directors, or one of its committees, your involvement will strengthen the Fitchburg State community and foster Falcon Pride.
Represent your class at commencement and make a lasting impression on the graduating class —your new fellow alumni!
Regardless of where you live or how much time you have, we want to keep you involved!
What is the Alumni Association? It's you!
Every graduate of Fitchburg State University (and its preceding institutional names) is a member of the Fitchburg State University Alumni Association. When you graduate from Fitchburg State you are not alone. You are part of a world-wide network of over 35,000 alumni.
The Fitchburg State University Alumni Office works closely with the Alumni Association Board of Directors to integrate graduates within each aspect of the university community. While the Alumni Board and staff work to better the Fitchburg State experience and create a culture of Falcon Pride, they can't do it alone, we need your help!
Each volunteer offers their own unique talents and expertise for the benefit of the university and their fellow alumni. The Alumni and Development Office supports, guides, and assists volunteers to ensure that the experience is enjoyable, rewarding, and in direct support of the mission of Fitchburg State University.