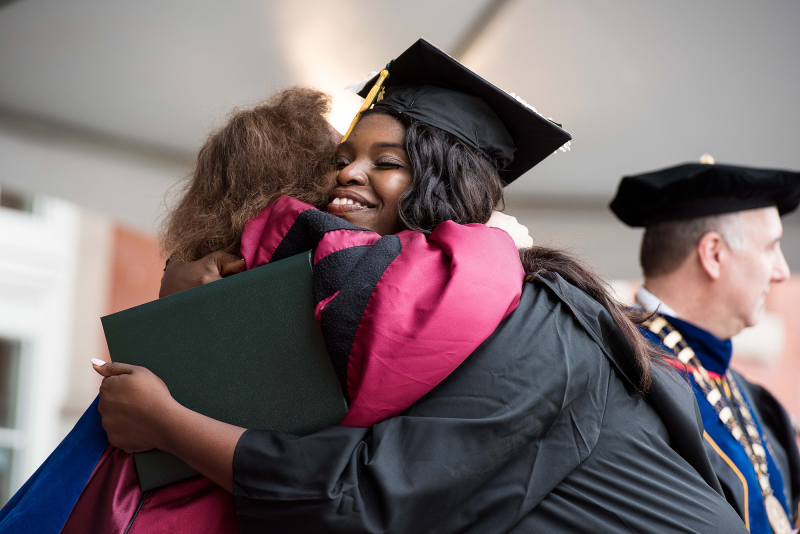 Make a Gift, Make a Difference
Your support affects virtually every facet of campus life, from a wide range of athletic and co-curricular activities, to other important priorities such as faculty development, library and technology resources, capital improvements and campus beautification.
But most importantly, your support enables students from a multitude of backgrounds to get a high quality, affordable education, assuring their success as they become the leaders of tomorrow.
Annual contributions to the Fitchburg State University Foundation, Inc. are essential to our progress. The Foundation provides support for financial aid, faculty research, student activities, and projects that have not received endowed support.
Whether your gift is large or small, whether it is inspired by gratitude, scholarly interest, or community philanthropy, your generosity makes a difference at Fitchburg State every single day.